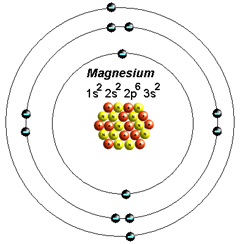 Magnesium is important in more than 300 enzyme systems that regulate diverse biochemical reactions in the body, including protein synthesis, muscle and nerve function, blood glucose control, and blood pressure regulation. It is required for energy production, oxidative phosphorylation, and glycolysis.
Low magnesium levels in the body have been linked to diseases such as osteoporosis, high blood pressure, clogged arteries, hereditary heart disease, diabetes, and stroke.
Dietary sources of magnesium include legumes, whole grains, vegetables (especially broccoli, squash, and green leafy vegetables), seeds, and nuts (especially almonds). Other sources include dairy products, meats, chocolate, and coffee.